Any shapes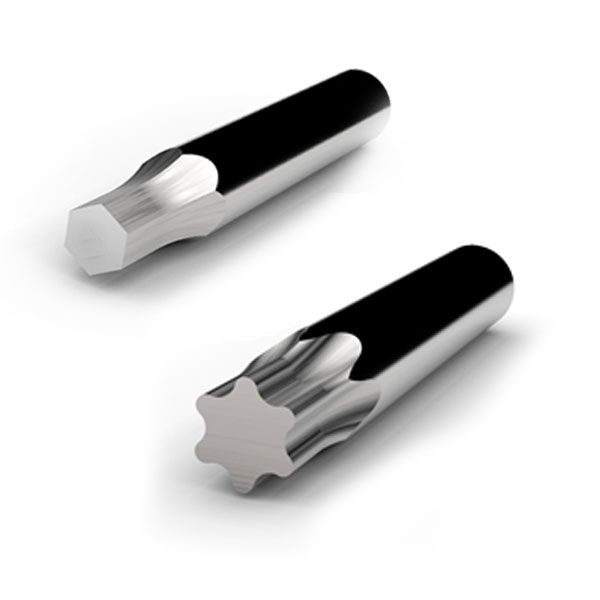 Most of the shapes in the medical applications are either hexalobe and polygon shapes.
These 2 shapes are easily doable with our hobs, thanks to the flexibility of our grinding machines.
Thus, these are not the only screwdriver bits or instruments we can produce!
Challenge us with your shape, should they be irregular, deep or with parallel flanges!
The main point to consider while defining the shape, is the output radius of the hob that is along the shank, other than that, we are open for challenges!